Anderson brings a satisfying conclusion to the Seeds of America trilogy with Ashes. Isabel and Curzon are reunited with Isabel's sister, Ruth. The three end up in Yorktown right as the last major battle of the Revolutionary War is breaking out. Once again, Anderson perfectly weaves the history of those events with the personal narratives of the main characters. I highly recommend picking up the trilogy for your classroom library.
More info →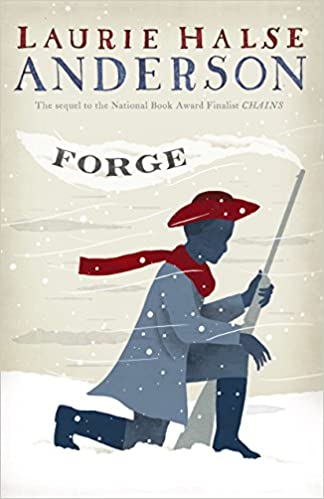 This is the second book in the Seeds of America series by Laure Halse Anderson. For this story, readers follow the perspective of Curzon, the traveling companion and friend of Isabel from the first book. This book focuses much more on actual wartime fighting and the wartime experience, as Curzon reluctantly re-enlists.
Anderson again tackles the dueling ideas of revolutionary freedom and freedom from slavery as Curzon wades through his own wavering status while fighting for the independent United States. While this is the second book in the series, it also stands on its own.
More info →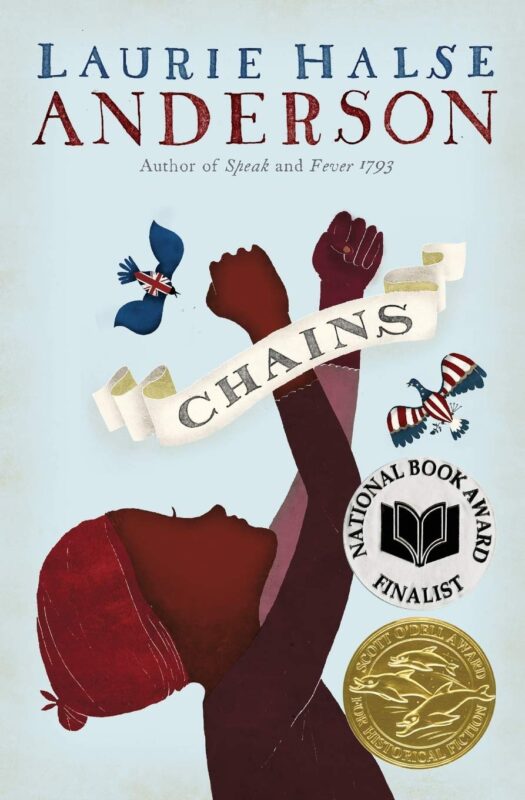 (Upper Middle-grade reading level - realistic depiction of slavery and violence)
Set in New York City on the eve of the American Revolution, Chains details the story of two sisters - Isabel and Ruth. Both were supposed to be freed when their owner died, however, they were denied their freedom by the owner's brother and sold to a brutal couple - the Locktons. Isabel's story is intertwined with history as Isabel finds herself spying on the Loyalist Locktons to help her friend Curzon - a fellow enslaved person in support of the Patriots.
The complexity and cruelty of slavery is written with compelling clarity as Isabel is betrayed again and again by others. The realities of Revolutionary life are also made clear as Anderson weaves in historical details in a way that reads as natural and purposeful. With an incredibly compelling plot, Chains is a page-turner that breaks beyond the genre. By writing a story from the perspective of an enslaved girl in New York City, Anderson redefined the genre of "revolutionary war novel."
More info →