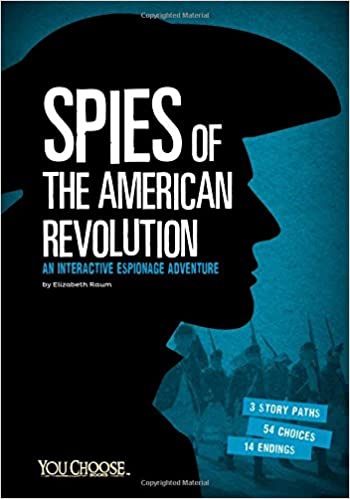 I recently read Spies of the American Revolution: An Interactive Espionage Adventure by Elizabeth Raum, and I thoroughly enjoyed it. The book takes the reader on an exciting journey through the world of espionage during the American Revolution.
The story follows a young patriot named Sam, who is recruited by George Washington to be a spy for the Continental Army. As Sam carries out his missions, he must use his wits and cunning to outsmart the British and their loyalist allies. Along the way, he meets a cast of intriguing characters, including other spies, revolutionary leaders, and ordinary people caught up in the conflict.
One of the things I liked most about the book was its interactive format. At various points in the story, the reader is given choices that affect the outcome of the missions. This adds a level of excitement and engagement to the reading experience, and it also encourages the reader to think like a spy and consider the potential consequences of their actions.
The book also does a good job of capturing the spirit of the American Revolution. The author clearly did their research, and the historical details are woven seamlessly into the story. This helps to bring the events of the time period to life, and it also helps the reader to understand the motivations and perspectives of the people involved.
Overall, I would highly recommend Spies of the American Revolution: An Interactive Espionage Adventure to anyone interested in history, espionage, or adventure. It's a thrilling read that will keep you engaged from start to finish.
More info →