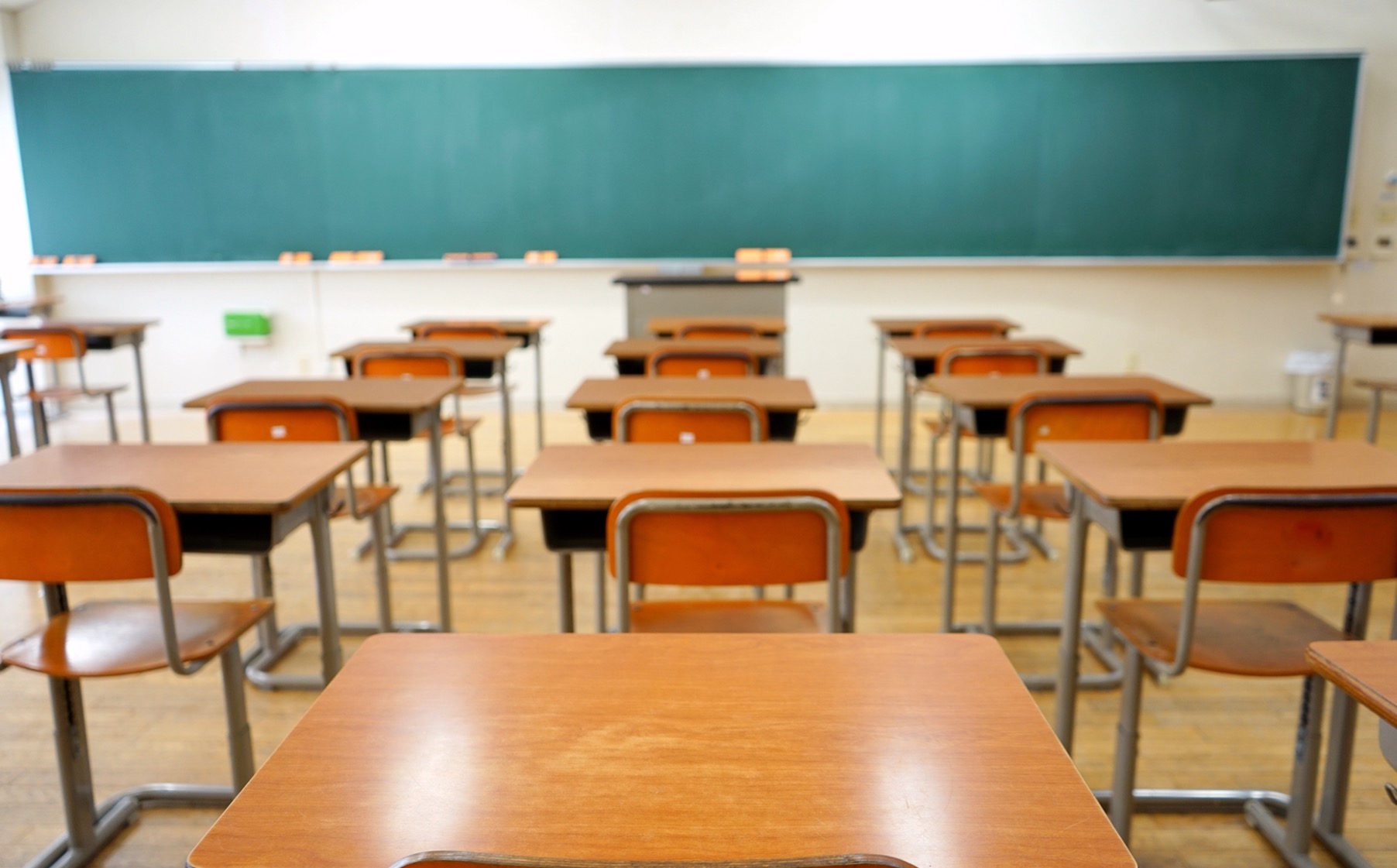 One of the most important components of any vibrant classroom is collaborative discussion. With the COVID crisis in our country, many teachers have been forced in the direction of hybrid or virtual instruction. As a classroom teacher, I'm hopeful that I can still keep collaborative discussion alive in my classroom. In a quest to seek out innovative ways to have students collaborate, I decided to investigate some of the digital whiteboards that I have seen pop up around the internet in teacher circles. There are three that I have seen mentioned most often – A Virtual Whiteboard, Padlet, and Jamboard. Below I've laid out the features of each.
Features:
Simple white screen – can be written on directly or teachers can type in text.
The link to the same white board can be shared with students. The whiteboard can also be shared with a QR code.
It can be used on smartphones or directly on a Chromebook.
The free versions allows teachers to upload an image. (The premium allows PDF uploads as well).
It doesn't require students to login in. (This is a big benefit for those of us who are limited by state laws for student accounts.)
There is a chat section for students to share message with the class without writing on the whiteboard.
Students can type a message on the whiteboard easily, and teachers can move that message if needed.
Notes:
It does have a free version and a premium version. Not surprisingly, the free version has less features. (the premium version costs $96 per year).
Students can write on the shared white board anonymously. (They are prompted to share their names when they join, but they could obviously lie.) This can be both a positive and a negative. Some students might be more willing to share their thoughts if they know their name won't be attached. Still, teachers will also have to deal with some "silliness."
Teachers can download the day's discussion with the free version, however, it puts a watermark in the background.
There are ads on the free version.
Students have access to all of the features. This means that they can erase another student's text or write over that text.
Generally speaking, it looks like the basic account that allows teachers to create a whiteboard for discussion for that class day. There is no permanency with the free version. If teachers are just looking for students to share ideas, and they don't need to save that information, this option looks like a good idea.
Features:
Like A Web Whiteboard, Padlet access can be easily shared through a link.
Padlet has a variety of templates to choose from. This is great in a situation where students might need more structure to guide the conversation.
Teachers are provided with lots of options for customization as they set up a Padlet. Along with a title and description, they can choose a wallpaper, a color scheme, and the font. They can also decide if they would like student names to appear, and students can like and comment on each other's posts.
It's visually organized. Student's posts aren't slapped onto the same place. Instead, they're separated visually for organization.
Students can like and comment on each others posts, or rate them. Teachers can even assign posts a grade.
Padlets can be left up over time. Students might add a comment over the course of a unit, or teachers can keep a running Padlet up for an entire quarter.
Students can easily add in videos, images, a video from their phone, a Google image – The possibilities are really endless.
Students don't have to have an account to add to a Padlet.
Notes:
Teachers are limited to 5 Padlets with the free version. This means that teachers can delete old Padlets and add new, however, they cannot save all the Padlets that students utilize throughout the school year.
If students don't have an account, they can post anonymously. This might be a positive or a negative depending on the purpose of the Padlet the teacher creates.
Features:
Jamboard is a Google app, so it coordinates nicely with other Google products, if teachers are a "Google School," this can be a real advantage.
The interface is very simple. Teachers can change the background to lined paper or graph paper, or they can make it look more like a chalkboard.
Multiple "frames" can be added to the same Jamboard. For instance, a teacher might divide students into "groups," and then have them coordinate their ideas on a particular frame of the Jamboard. (Teachers can also preload the slides with a template and some text for this purpose.
A simple interface and an inclusion in the Google Suite means that students won't really have to learn a NEW app just to participate. As "newness" can often be a barrier to student participation, this is a real advantage.
Students can also simply add in images from an internal Google search or their own Google drive. This means they can add emojis, or visual sources with ease.
Jamboard seems best for quick bell ringer type interactions.
Teachers can create up to 20 frames in a Jamboard. Therefore, if a class has 20 students or less (I know, lol), each student can have their own slide.
Jamboard is free, so teachers can create unlimited Jamboards.
Notes:
Jamboard's simple interface means that the use of it as a resource might grow tiresome quickly unless teachers design new and different ways to incorporate it into their courses.
Like A Web Whiteboard, students can delete the work of other students. Small groups might work best with Jamboard, as it will create more ownership over the material.
I'd love to hear if you if you decide utilize any of these digital white boards in your classrooms. Keep in mind that with any new website or interface, students also need a lesson on HOW to use the website before they can start using it with content. Hopefully these digital whiteboards bring back some cooperative communication to your classroom.